We are a manufacturer that specializes in the production of auto radiator fans, fan motors.
---
New generation of Internet of vehicles, V2X technology to mature
---
V2X technology, with the main function of "vehicle-to-outside" information exchange, is becoming a new highlight of the Internet of vehicles. It is a new application to promote the formation of car networks after infotainment. If the original car networking applications mainly focused on the security guard against theft, car amplifier, information, entertainment, so with the increase of people focus on the traffic safety, cars in the future for all kinds of object form and quick communication and assist people to safe driving technology, will get rapid development, become a new propulsion on-board network, At present, including Stmicroelectronics (ST), NXP (NXP), Broadcom and other semiconductor manufacturers are optimistic about this market, and launched relevant solutions.
NirSasson, CEO of Autotalks, a V2X scale commercial V2X chip supplier in 2017, told China electronics news that vehicle-to-vehicle (V2V) information exchange technology and vehicle-to-infrastructure (V2I) technology are collectively referred to as V2X technology, namely, vehicle-to-outside information exchange. It's part of the Internet of Things technology in cars. Through the mutual cooperation of wireless communication network and sensing technology, it realizes the extraction and effective utilization of information in vehicle, road, workshop, outside the vehicle, person and vehicle on the information platform. On this basis, it can provide comprehensive services such as traffic, safety, management and entertainment. This is an important part and development direction of the future Internet of vehicles.
"V2X technology, developed based on ieee 802.11p, enables cars to communicate with each other and with the smart transportation infrastructure around them," said Michael Fellman, SENIOR vice president of global automotive Product marketing at NXP. The V2X technology platform can literally "see" every corner to spot traffic jams or traffic risks before the naked eye sees them. So the driver will be able to receive alerts from the car even when a truck blocks his view or approaches a corner. Other applications include alerts for emergency vehicles and traffic jams or traffic lights to allow the driver to adjust speed and optimize driving."
At present, international regulations and policies on V2X are gradually taking shape. The Department of Transportation's (DOT) National Highway Traffic Safety Administration (NHTSA) has released a proposed Advance Warning Notification Regulation (ANPRM) for V2X. The preparation report states that V2X is ready to be deployed and will significantly improve road safety in the future, preventing more than 80 percent of crashes. V2X corridors are expected to open in Europe and the US in 2016, and V2X will be deployed nationwide in South Korea and Singapore.
Market research institute IHS report shows that by 2017 will be widely used in the global workshop communication system product sales in 2017 will amount to 700,000 sets, the number will grow to 5.6 million sets in 2020, and it is estimated to break through 55 million sets in 2025. The main market for these workshop communication system products.
The layout of semiconductor factories was accelerated
Facing the market situation, semiconductor manufacturers have launched V2X solutions in order to seize the new round of Internet of vehicles market. Stma has partnered with Autotalks to develop the second generation OF V2X chipsets, complementing STMA's automotive research and development experience, proprietary design systems knowledge and capacity quality control capabilities with Autotalks' proprietary systems technology on V2X. The next generation of V2X chipsets is expected to be deployed in large scale by 2017. "Some major automakers have already announced that they will install V2X modules in their future models. We believe V2X will be an important part of the Internet of cars and even play a major role in autonomous driving. Regarding our cooperation with Autotalks, ST is a semiconductor supplier with extensive experience in core semiconductor technology in automotive electronics, especially in semiconductor production and quality control. Autotalks is more focused on the V2X segment and has patents and technology in chip design and overall solutions. Our strong partnership will give a big boost to the next generation of V2X chips. We're also going to come up with some overall V2X solutions for the mass market.
NXP, another major European semiconductor maker, is also working with automotive component supplier Delphi to mass-produce V2X chips. NXP will supply The RoadLINK chip that enables V2X communication to Delphi Automotive, which will promote it through partnerships with leading global automakers. NXP's V2X hardware module also provides communication application protection against illegal attacks or data theft. TorstenLehmann, senior vice president and general manager, NXP semiconductors, explained, "we are very proud that Delphi has selected NXP as the semiconductor supplier for its V2X communications technology. "This demonstrates our technology leadership in semiconductors for securely connected vehicles."
Broadcom also began to pay attention to the automotive market. At the end of 2014, Broadcom exhibited a full range of automotive networking products, covering Ethernet, Wi-Fi, low power Bluetooth and other technology products. "Broadcom's 5G WiFi and Bluetooth Smart chip can provide innovative communication applications between V2X," Zhou Yanyi, vice president and general manager of Broadcom's Wireless Connectivity business greater China, told China Electronics News.
Large-scale hardware installation is the key
V2X technology based on the IEEE802.11p standard is not without competitors. NirSasson also acknowledges that V2X applications will depend on a large number of deployments of infrastructure. Meanwhile, the rapid rise of LTE could be an alternative.
According to Juniper Research analyst Anthony Cox, V2X will need to be built extensively and adopted at a high rate (97 percent) to be effective. "Getting V2X technology into vehicles will be the biggest challenge; "It's particularly challenging to install V2X on stock vehicles." Cox said.
"There are so many alternatives," Strategy Analytics analyst Lanctot said. "Sensor, LTE-based technologies are challenging V2X. The alternative most likely to emerge is LTE-A. The close communication between the technical support modules is not necessarily dependent on tower communication. "With the widespread adoption of smartphones, we will have an advantage in hardware deployment."
"The product is maturing. Modular modules also meet the needs of this market. "The key is to push automakers and associated road infrastructure to install V2X modules." Mr Morell said. The Alliance for Vehicle-to-Vehicle Communication (VCOM) has organized its first certification Evaluation program Positioning Quasi-Timing (POTI) test. The Autotalk chipset CRATON V2X communication processor and PLUTON V2X radio frequency transceiver, which integrate with stma's TeseoII receiver, participated in and completed the POTI test. "We will strengthen cooperation with our customers in China. We will increase investment in technical support and marketing." Morley said.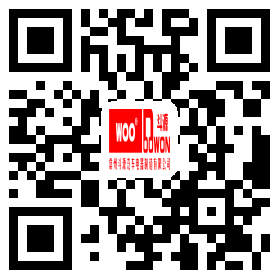 Changzhou Douyuan Auto Electrical Appliance Manufacturing Co., Ltd.
Jiangsu xincheng douyuan automobile electronic science and technology Co.,Ltd.
ADD: No. 25 Jiuxiang Road, Menghe Town, Xinbei District, Changzhou, Jiangsu
Tel: 0519-68958980 Fax:0519-68958996
Mobile phone:15861849333